By Marnie Walth
There are generally two types of people living in North Dakota—those who eschew winter and those who embrace it. Those who embrace winter look forward to and welcome the traditions and activities only cold weather brings—sledding, snowball battles, snowboarding, snowshoeing, snowmobiling, cross-country skiing, downhill skiing, ice fishing, and ice skating.
It goes without saying that the latter group—the embracers—are more likely to be active, healthy, and well, whereas the eschewers suffer disproportionate rates of seasonal affective disorder, depression, and lethargy.
Help the young people in your life become part of the embracer set with Christmas gifts that embrace the snow, cold, and ice. A few suggestions for the kids on your list:
Dakota Zoo membership: $65
The Dakota Zoo is open year round, weather permitting. If you have not visited the zoo during the winter, you must. Some of the species that seem to have little interest in visitors during the summer—bears, tigers, pumas, snow leopards—take more interest in the winter months. Walk the perimeter of the gray wolves' display area and the wolves are more likely to walk with you than ignore you like they do on a warm summer day.
A one-year family membership is $65 and includes unlimited admission for two adults and all children in the family ages 18 and under.
Cross country skis: $200-$400
Cross country ski enthusiasts are perhaps the most happy people in town when big, fluffy flakes fall from the sky, making it possible to ski smoothly on groomed trails at Riverwood Golf Course and General Sibley Park in Bismarck and Prairie West Golf Course the Missouri River Natural Area in Mandan. In total, the two cities provide more than 20 miles of groomed trails. No fee is required. Cross Ranch State Park (35 miles north of Mandan) offers an additional 10 miles of groomed trails along the Missouri River.
Equipment requirements include boots, poles, and skis with bindings. If buying new equipment, a beginner set will cost $200-$400. Before buying, consider renting. Riverwood Golf Course offers daily ski rentals 10 a.m. to 5 p.m. Rental fees are $7/hour for adults and $3/hour for young adults and children ages 21 and under.
Huff Hills Season Pass: $320 children 12 and under, $370 13 and older
A day pass plus rental fee for ski or snowboard equipment ranges from $40 to $50 for kids 12 and under and adult fees are $45-$55, depending upon the day of the week.
Sledding: $20-$200
Sledding appeals to kids of all ages. Plastic saucer sleds and inflatable tubes—which certainly do the job of transporting its owner quickly down a snow-covered slope—cost $20-$50. Wooden toboggans are pricier: $50-$200. Add a festive coffee mug and bag of hot chocolate mix to complete the package.
Snowshoes: $40-$300
Kids who like to hike and explore will love snowshoeing. The bigfoot-like shoes help snowshoers skim the top of snow-covered ground without sinking to the bottom. By spreading your weight over an oversized, flat surface area, showshoes allow users to hike, climb and even run through snowy conditions.
Snowshoeing is allowed in park areas; those on snowshoes are asked to steer clear of groomed ski trails.
Snowshoe bindings are built to be compatible with hiking boots, so snowboard boots are not required.
Other great gift ideas include cold-weather gear and gadgets that maximize the outdoor adventure experience: headlamp, GPS tracking system, cold weather gloves, hand and feet warmers, a CamelBak water system.
The key is to embrace cold-weather fun. Merry Christmas.   
---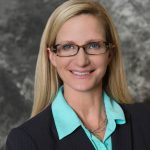 Outdoor enthusiast Marnie Walth is public policy director at Sanford Health in Bismarck. She and her husband Shayne have two active sons who, following in their father's footsteps, prefer downhill skiing over cross country skiing and sledding over snowboarding.