By Jody Kerzman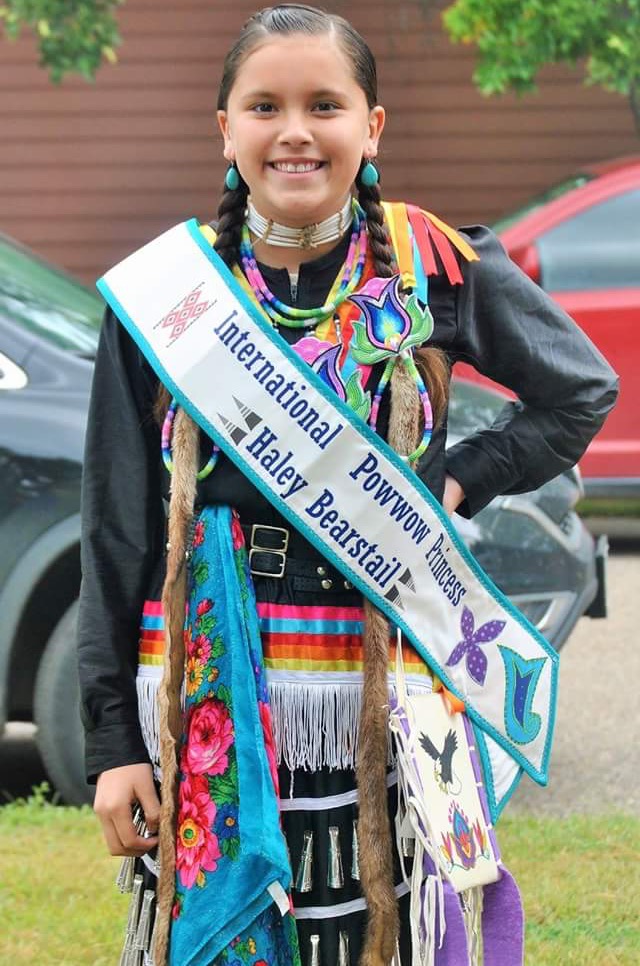 Haley Bearstail has been dancing as long as she's been walking.
"I started as a traditional dancer, then a fancy dancer, and now I do jingle dancing," says Haley.
Haley, 13, was crowned the United Tribes Technical College International Powwow Princess last March. Haley is the first-ever to hold this title.
"I get to travel all around and represent this powwow. It is such a great powwow and such a great honor," she says.
Haley has represented UTTC at powwows throughout North Dakota, Wisconsin, and New Mexico.
"It's her job to network and invite people to the celebration. Haley has gotten used to giving speeches, which is out of her comfort zone," says her mom, Joelle Bearstail. "She's also learning some valuable life skills."
Haley says the title brings great responsibility. She often dances for school kids and other groups, and talks in her native Arikara.
"It's fun to dance. I just love the feeling of having all the people watching me, and I love being able to share my culture with others," says Haley. "It makes me feel good."
Haley's reign as UTTC International Powwow Princess is up in March. She has already been asked to be the 2016-17 Arikara Celebration Princess, which is held in July in White Shield, North Dakota.
Haley is an eighth grader at Wachter Middle School in Bismarck.