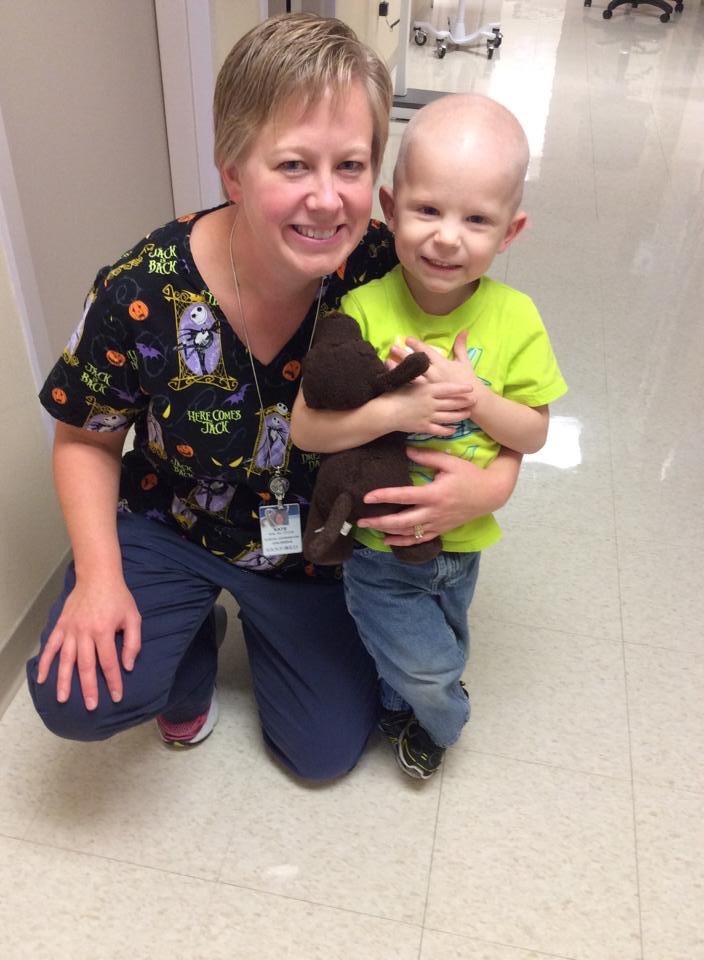 By Marci Narum
Lacing up a pair of running shoes and hitting the pavement or a stretch of gravel every day is a way of life for many people. It might be a healthy lifestyle, or part of a weight-loss plan. Some people just love to run; others train for marathons.
Kate Gartner runs for all of those rea- sons—plus one more. She runs to raise money that helps save lives.
Kate was a runner in high school and ran casually in college, but she says marriage, kids, and life in general put running on hold for several years. In 2009 Kate started running again.
"I just felt like I needed to do something for myself, to get back in shape. I was out at the Misty Waters Triathlon watching my brother-in-law compete," Kate remembers. "And a couple of really big guys got out of the water and jumped onto their bikes. I thought, 'Okay, if these guys can do triathlons, I can do something.'"
Kate set her sights on running a marathon and never looked back. She has completed six full marathons, more than 20 half marathons, and some 5K races too.
But only part of her motivation was her own health and fitness. Kate was the only person in Bismarck, at the time, to join Team in Training, a fundraising group for the Leukemia and Lymphoma Society.
"I knew that if I was going to do something like a marathon, I was going to do it for something bigger than myself. I've done ten events with them now."
As a Team in Training participant, Kate agrees to raise money for each race she joins, and is required to raise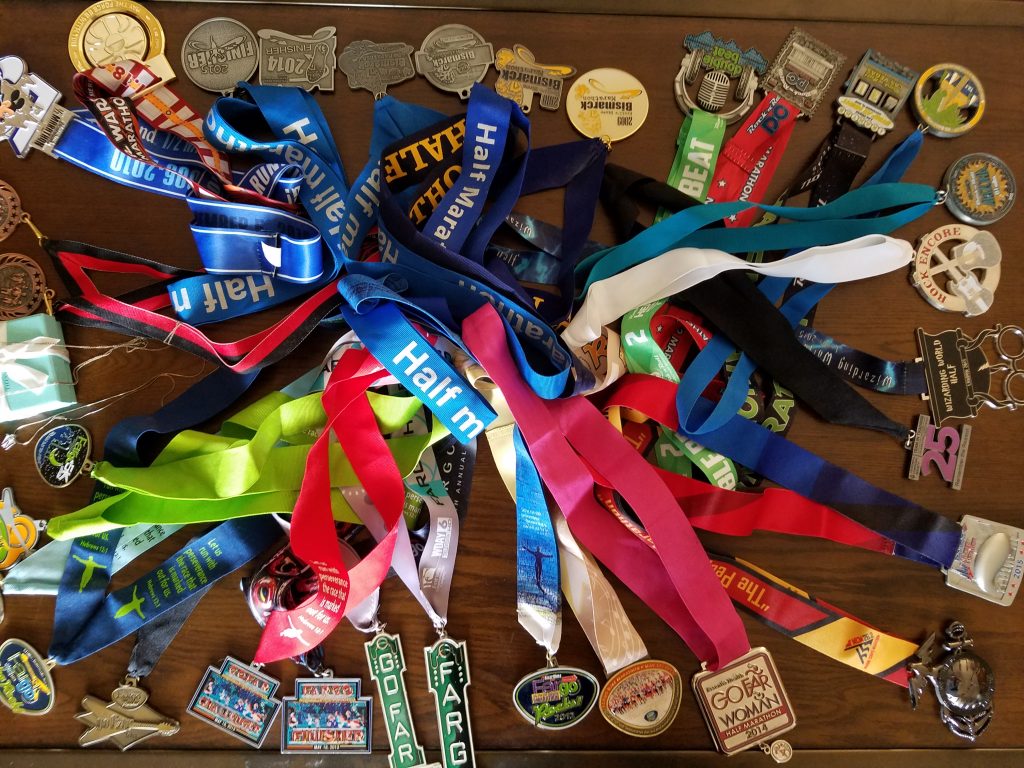 anywhere from $2,500 to $5,000 for each event. The money provides funding for research, patient services, and education.
"Patients benefit from it. They can get co-pay assistance and travel assistance from it. It also goes right into research which is really exciting. There are a lot of cool things on the horizon for leukemia and lymphoma treatment and a lot of that has been funded by e orts of Team in Training and the Leukemia and Lymphoma Society."
Kate gets excited about the research and cares so much about the possibility of it saving lives because she gets to see it happen. She is a Certified Pediatric Hematology Oncology nurse at Sanford Health in Bismarck, where she says an average of three to five patients are diagnosed every year. They are typically age three and up.
"One of our patients actually had relapsed for the third time and had a brand new treatment, and he is doing so well from it. And it was a short treatment."
Kate says the treatment for the patient was developed within the last five years, and the research for it was funded by the efforts of Team in Training and other groups.
"We saved his life, which is exciting to know, when you see the new treatments out there and how well kids are doing with it. It makes it all worth it. It makes the miles go by even easier."
All of Kate's patients have a way of helping her finish every race. She wears a Team in Training jersey bearing the names of her pediatric patients.
"I put little ribbons with all the kids' names, and I always throw one on for the kids I take care of that don't have leukemia and lymphoma, just to keep them in my thoughts while I run. I keep adding kids to it. Every season I have to add a couple more ribbons. And then I have the little angel wings on top, the kids that haven't won the fight.
"It's a good reason to run. When you feel like you're hitting the wall, at about mile 17, 18, or 19, I think about the kids on the back of my jersey and it gives me a little extra oomph to get through those miles."
Team in Training has given Kate the chance to see several cities up-close, and at her own pace. She has run the Marine Corps marathon in Washington, D.C. and the Chicago marathon; she ran the Nike Women's marathon three years in a row. She also ran the New York City Marathon which Kate says wouldn't have been possible without Team in Training because runners must qualify for the race. It was her slowest—but best—race ever, all because one of her teammates was considering dropping out of the race the night before. Kate convinced the woman to do the race by walking it, and Kate joined her.
Kate considers that race her proudest because she helped someone else get across the finish line, and she crossed the finish line too.
"I'm a non-conforming runner. I don't look like your average marathoner. I'm a little overweight and pretty slow. But I love to do it, it's just fun to get out there. I don't train as much as I probably should. I finish every race. I've never had to drop out of a ra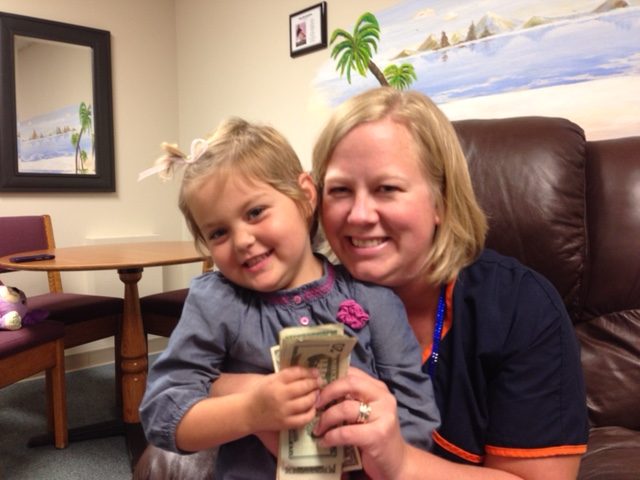 ce I started."
Kate says she believes anyone can do a marathon.
"You just have to listen to your body, get out there. Don't set a huge goal for yourself other than to finish. That's always my goal. Just nish. Have fun. Keep putting one foot in front of the other until you cross that finish line."
That strategy is working—for Kate, and for the lives she impacts through Team in Training. And the impact is growing. Two other local women have joined the team: Theresa Addison of Bismarck and Kendra Miller of Dickinson.
Kate has raised nearly $30,000 for the Leukemia and LymphomaSociety. And she is still running for their lives.