By Marnie Walth, Bismarck Marathon Board Member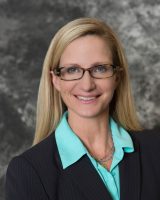 Kate Gartner has also participated in the Kroll's Diner Bismarck Marathon six times. She says it is a great training event for her.
Introduced in 1981 by the Missouri Valley YMCA, Bismarck's marathon has evolved into one of the state's premiere running events. Race management was turned over to a volunteer committee of community-minded runners in 2007. The committee added new race divisions and grew participation from 250 in 2006 to more than 1,700 runners in 2015.
The 2016 Bismarck Marathon is Saturday, September 17. Events include the marathon, half marathon, marathon relay, 10K run, 5K run/walk races, and the BNSF Kids' Mini Marathon the evening before the marathon.
Runners are treated to a scenic, fast, at course that includes views of the Missouri River from both sides of the river. The course is USATF-certified, meaning marathoners hoping to qualify for the Boston Marathon and New York City Marathon may do so here.
The mission of the group planning the marathon is to build a healthier community by engaging as many people as possible to incorporate running and walking into their daily lifestyles.
One of my own favorite measures of success is to see a new runner who came to one of our running workshops show up on race day. Or, a runner who did the 5K one year, then the 10K, and is now signed up to run the half marathon.
The Bismarck Marathon is also committed to supporting local charities. This year's donation recipients include Dakota Boys and Girls Ranch, Special Olympics of North Dakota, Bismarck Library Foundation, Inc., Bismarck Parkinson's Support Group, and Ronald McDonald Care
Mobile of ND.
Click here for more information, to register, or to volunteer.