Article and Photos by Pam Vukelic
I'm looking forward to the holidays, and I don't want to miss out on anything. I want to be at the programs, the concerts, the special events—but more than that, I want to see the swishes of snow while snow angels are made, hear the squeals of delight during a snowball fight, and witness the shrieks of excitement on sledding runs. This year, for the first time in many years, our kids and their kids will all be with us for Christmas. Consequently, I've been on a mission to load the freezer with meals and treats, so I can minimize my time away from the action.
My best friend when it comes to freezing food is my vacuum sealer. Not everything needs to be vacuum sealed, in fact if there is liquid in the bag, you should not use the vacuum feature. You can, however, use the sealer part of the device without using the vacuum feature. But sealing food in these heavy bags keeps food fresher longer. The foods take up minimal space in the freezer as there are no bulky containers needed when the bags are frozen flat.
A few other tips:
Foil pans should not be used for long-term storage of tomato or other acid-based foods. The food will cause the pan to deteriorate, and particles from the pan will migrate into the ingredients. If using, line them with plastic wrap.
Cool food before freezing, either in the refrigerator or in a cold water bath. Placing hot foods in the freezer causes nearby foods to thaw, reducing food quality and increasing the possibility of food spoilage. Your freezer should keep foods at 0 degrees F or colder.
Freeze the food in the shape of the pan in which you will eventually be cooking it. If you are planning to serve cocktail meatballs from your crock pot, freeze the ingredients in a bowl slightly smaller than the crock pot. Once frozen, remove the bowl and freeze the food in a vacuum sealed bag. Then it can go directly from freezer to crock pot.
Label carefully. Food changes appearance once frozen. For easy identification, be sure you've written on the package, with a permanent marker, the name of the item, number of servings, and date of preparation.
Most frozen foods can be cooked from the frozen state, you just need to add time. For example, if you would bake a pan of lasagna for one hour, bake it for one and one-half hours if it's frozen. To be sure it's ready, check for an internal temperature of 160 degrees F. Casserole-type dishes are best prepared in shallow pans so they cook evenly.
Cakes and sweet breads freeze well. However, do not add icing or frosting until removed from the freezer. Some items, like scones, can be frozen in the raw dough state.
Soups, stews, and chili also freeze very well. You might find you need to add liquid when reheating, as pasta, rice, and beans will continue to absorb liquid. Shy away from just adding water which will dilute flavors. Depending on the original ingredients, add chicken broth, wine, or tomato juice.
Some foods do not freeze well. Potatoes and ham are examples. So, one of our family favorites, scalloped potatoes and ham, will have to be prepared on the spot. With lots of hands available to peel potatoes, that will not be a problem. Sauces thickened with flour or cornstarch also do not freeze well.
A new favorite recipe of mine comes from Wendy Polisi who writes extensively about quinoa. This is a recipe that freezes well and might become your family's new holiday favorite.
Butternut Squash Casserole with Quinoa
4 cups butternut squash, cubed
1 teaspoon olive oil
1-2 shallots, finely chopped
1 teaspoon fresh sage, minced
2 cloves garlic, minced
1 cup quinoa, rinsed
1 ½ cups chicken broth
½ teaspoon salt
¼ teaspoon pepper
¼ to ½ teaspoon cayenne pepper
2 eggs, beaten
½ cup milk
1 cup cheese, shredded (such as
Jarlsberg)
Roast the squash on a lightly greased baking sheet at 400 degrees F for eight to 10 minutes. Remove and reduce heat to 350 degrees. In large Dutch oven heat oil and carefully cook shallots, sage, and garlic. Add squash, quinoa, broth, salt, pepper, and cayenne. Bring to simmer and cook for about 25 minutes or until all liquid is absorbed. Place ingredients in eight-inch square baking pan. Pour egg and milk mixture over. Top with cheese. Bake at 350 degrees F for 30 minutes. If desired, place under broiler for final two minutes to create golden crust.    
---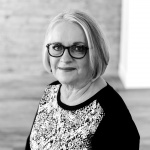 One of the items in Pam's freezer is a Mexican version of Tater Tot Casserole. Chorizo, ground beef, and black beans are topped with corn, queso blanco, and salsa. Southwestern style hash browns are the top layer.